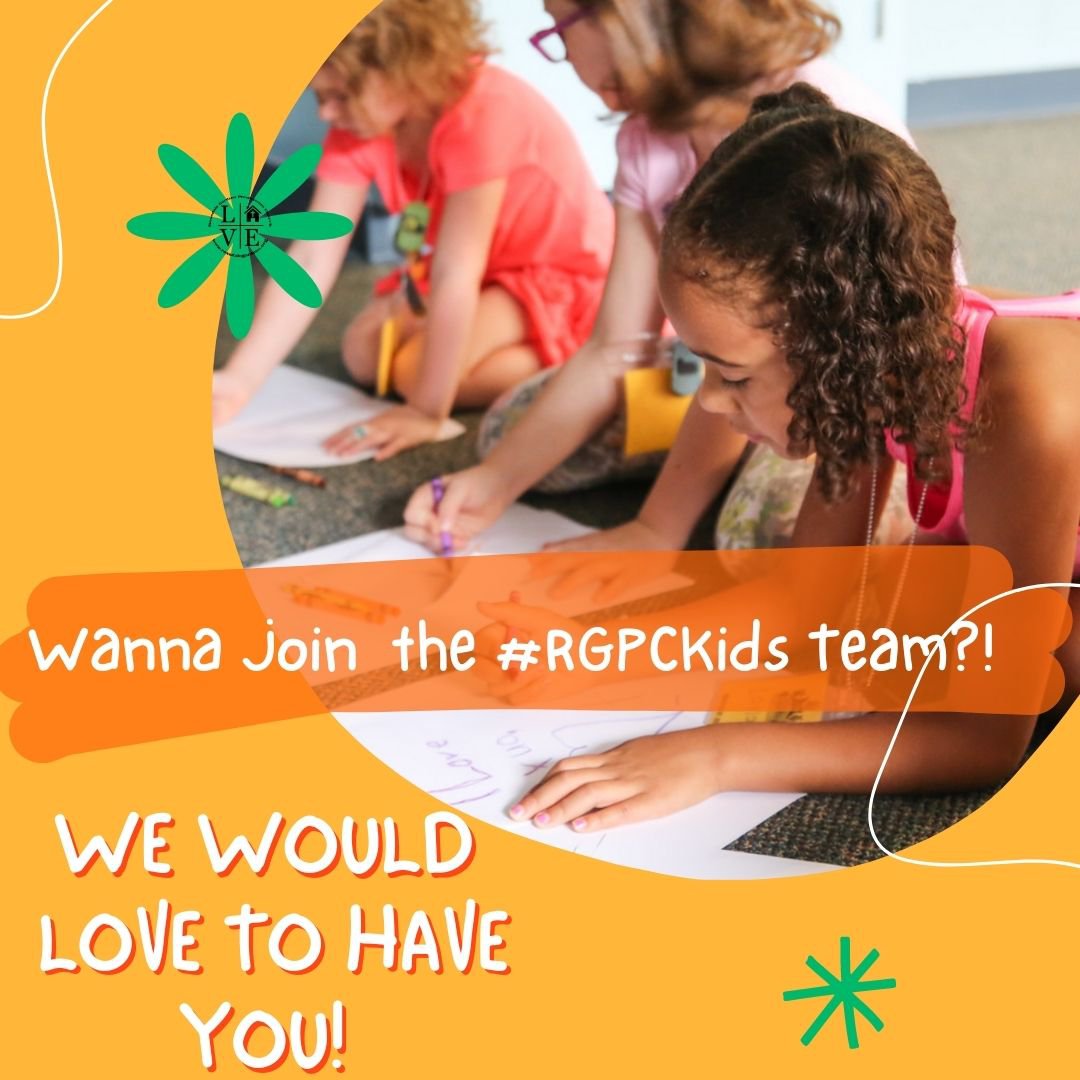 SAVE THESE DATES
I'd also like to share other upcoming dates and events so you can add these to your calendar.
February 19th - This will be a Family Worship Sunday.
It is also Bible Sunday! Children in Grades 3-5 will receive their own Bible on this special Sunday.
(In the past, our third grade students received a Bible from our church. The last 2 years we have not had a Bible Sunday due to the pandemic. This is the reason for grades 3-5 receiving Bibles this year.) We are so excited to present these students with their own copy of God's Book, complete with a special message from Pastor Kellie! This is always a memorable service for the students and an important step in their faith journey.
I am asking that you please contact me if you have a 3rd, 4th, or 5th grader, AND you wish for your child to receive a Bible. This will help me with ordering Bibles and getting them to Kellie to be signed. Thank you for your understanding
March 19th - All Kids Together Mission Sunday - Operation SMILE!
In honor of National Good Samaritan Day we will participate with the Color a Smile program.
Color A Smile is a nonprofit organization that distributes cheerful drawings to senior citizens, our troops overseas, people in hospitals and anyone in need of a smile. We will also create a surprise for RGPC special helpers! More info to come on this special Sunday.
April 9th - Easter Sunday - Family Worship
Planning Your Next Visit
Here's what to expect at RGPC Kids the first time:
Find the welcome center, and then one of our volunteers will lead your child to their age-appropriate room.
Upon checking in for the first time, we will ask for the following personal information (NOTE: We value your privacy and will not share this information with anyone):
Parent/guardian name(s)
Child's name
Child's birthdate
Home address
Phone number
Any special instructions (allergies, special needs) for your children
Nursery Care at RGPC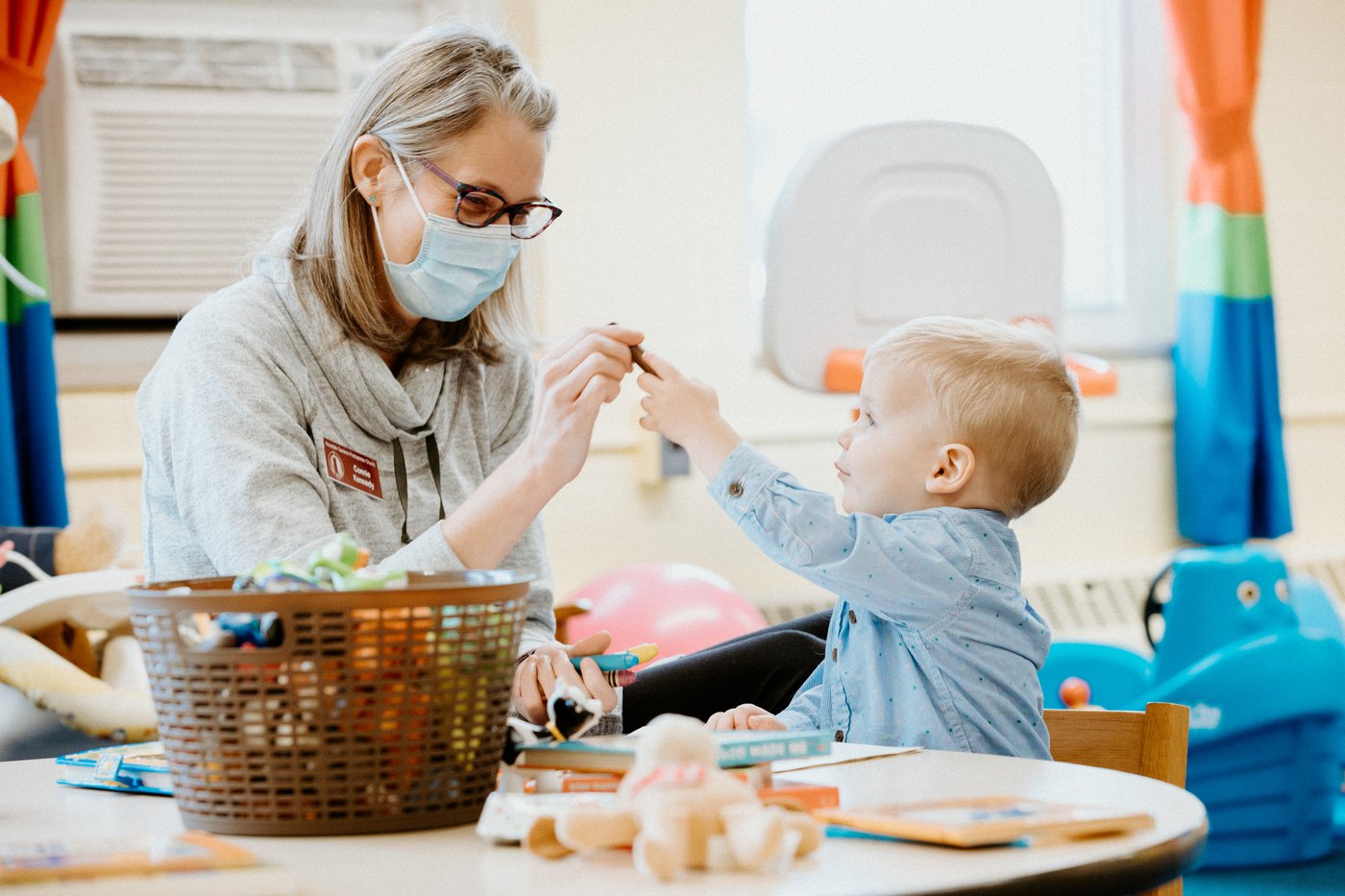 The RGPC NURSERY offers a variety of fun, age appropriate play opportunities for infants and toddlers during our 10:30 worship service. Our experienced, friendly nursery staff is excited to welcome you and your child to this special room. For parents who wish to stay with their child during the service, a large, flat screen television is available offering an opportunity to view the service from our nursery. The nursery is located on the first floor in Room 201. Stop by and meet our nursery staff and see all the excitement in our RGPC Nursery.
Pathways To Worship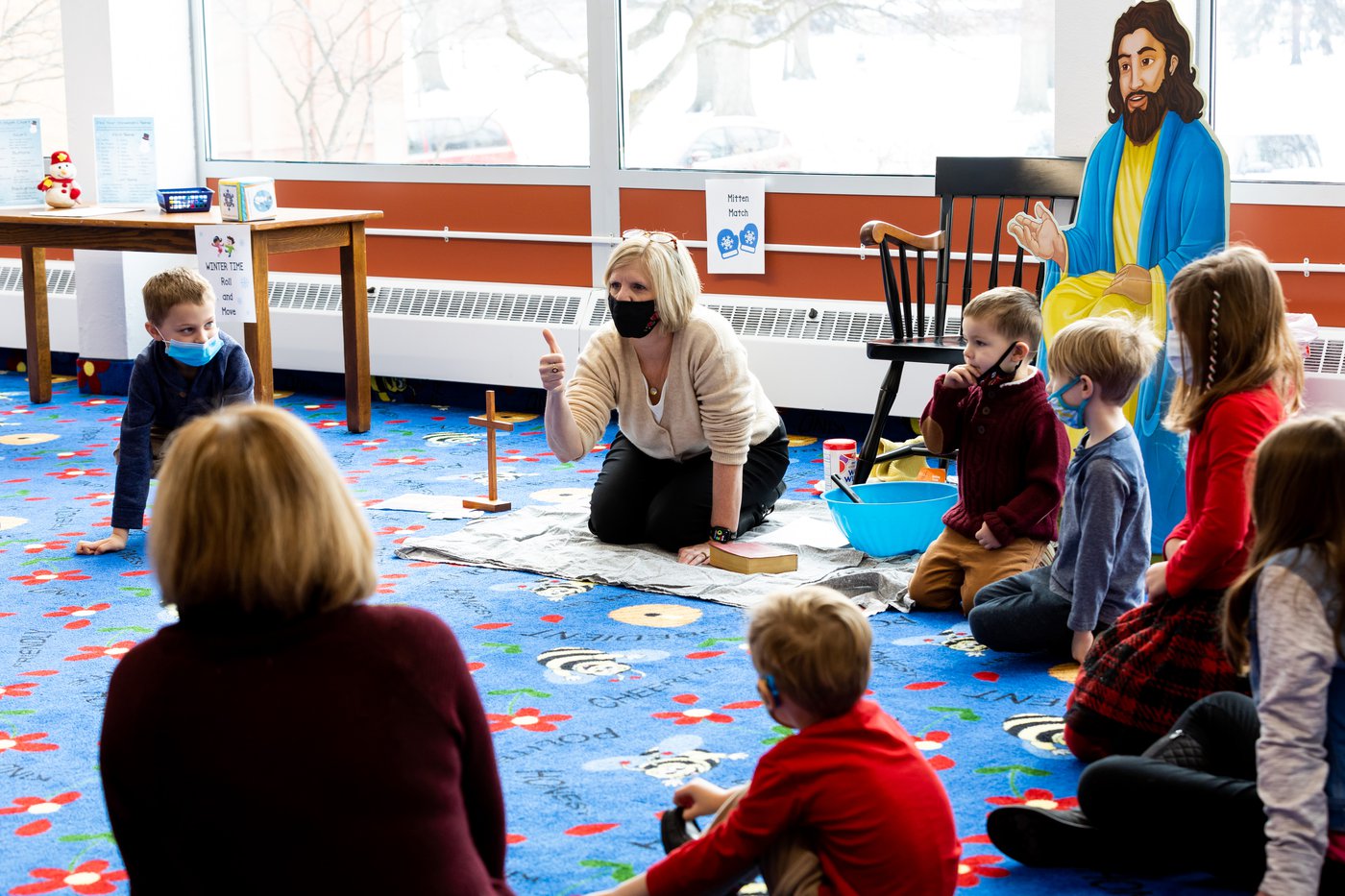 Special Sunday morning classes are offered to children ages 3 – 5th grade each week. At RGPC we want children to experience God's love through the joy of worshiping, learning, and serving together.
There are two different, age-appropriate Sunday morning RGPC KIDS' programs offered.
*Ages 3 (potty trained) – 1st grade – (First floor, Room 200)
Pathways to Worship follows a simplified version of a worship service allowing the children to hear religious language and begin to make connections to these words and their meanings. This special class allows young children to experience God's Word in a unique way. One story is told for several weeks allowing the children different opportunities to listen to and interact with the story. Stories are told using props such as felt board pieces, wooden characters and other materials. These materials provide a visual image that will help encourage a better understanding of God, Jesus and the biblical stories. In addition, each week, children have opportunities to respond to the story through art, music and prayer. It is our goal that through repetition and hands-on learning, our young students will become familiar with the language of worship, discover the bible, and most importantly become fully aware of God's amazing love for them.
FaithWorks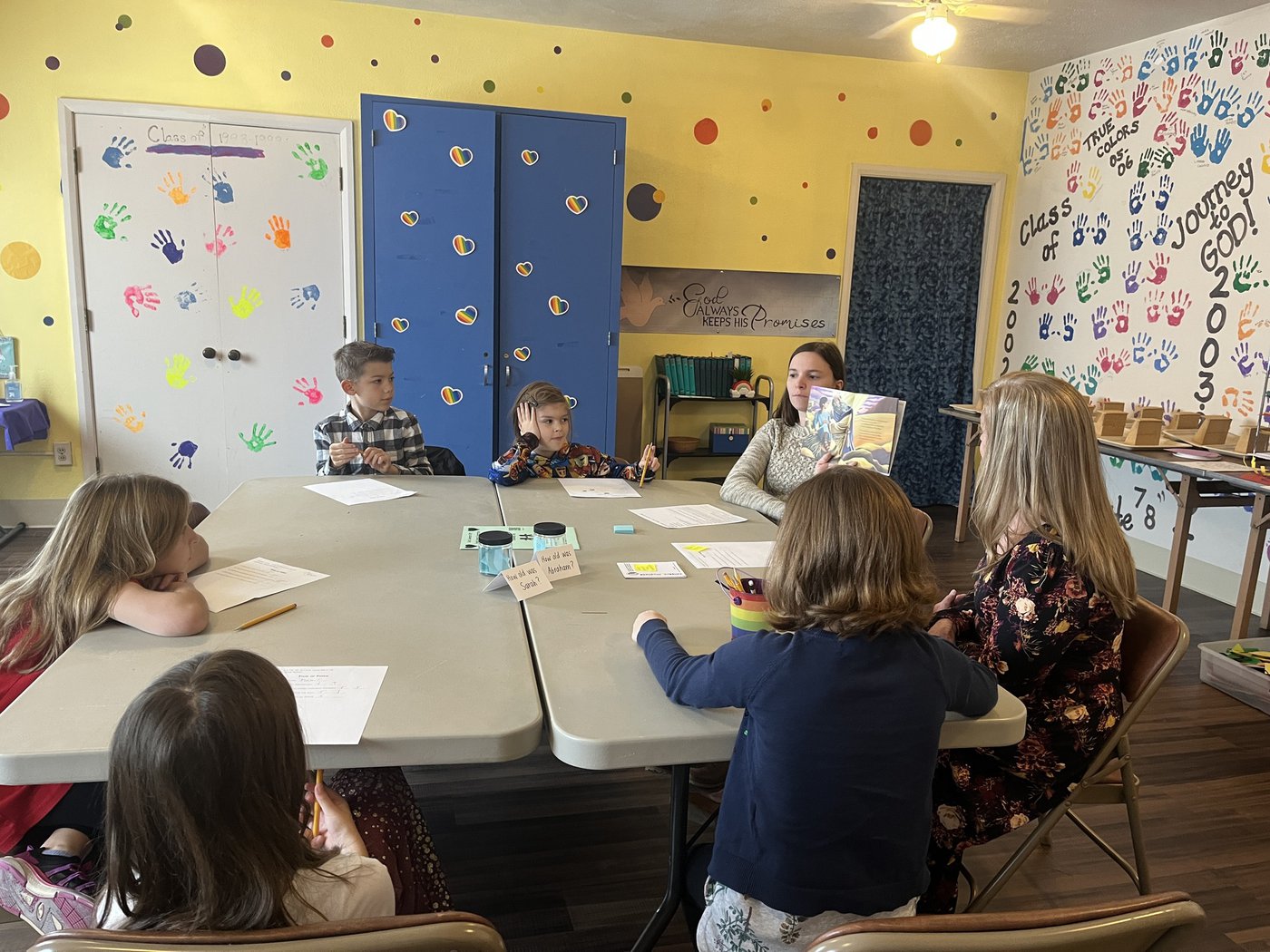 Grade 2 – Grade 5 
FaithWorks is different than traditional Sunday school programs. This approach is based on The Rotation Model and The Multiple Intelligence Theory. It takes into account the various learning styles of children. Students will have opportunities to strengthen their faith by rotating to a different classroom each week. Each classroom is created to help students explore the same biblical concept or story. The stories will be shared in completely different ways for four weeks. As the month continues, students will improve their retention of the story which will allow for interesting discussions and more in-depth learning. It is our goal to create a Sunday school experience where children can actively engage in their own leaning and begin to form a solid foundation for spiritual growth.
Our FaithWorks Classrooms are:
Follow the Star Theater: (Stage-Fellowship Hall) Here we enjoy watching a movie to provide an overview or a review of the stories we are learning. Popcorn or treats are provided as we relax in the surroundings of our dear Savior's birth.
The Rainbow Room: (Rooms 106/108) Children will use art, science, cooking or technology to express their understanding of the stories. In this colorful classroom, students have opportunities to use a variety of materials to let their creativity shine!
Bible Blast: (Room 104) Through games, music and mission work children will actively learn biblical skills such as
geography and bible exploration. Through these experiences, students enhance their ideas about the Bible and how to share God's love with others.
The Marketplace: (Room 102) – Dramatic exploration is the focus of this classroom rotation. Children will listen as storytellers share biblical stories with them. Puppetry and role-playing will also be encouraged to help students express their understanding of the lessons they are learning.
Family Worship
Several times throughout the year, children will have opportunities to attend the entire worship service with their families. Often the theme of the service will reflect the concepts they have studied in their FaithWorks classrooms. Children will learn about worship by experiencing it! At RGPC, we celebrate the presence of children in our worship service.
Are you looking for positive, faith based books to read to your child, information about Christian family activities, or articles about important topics affecting children and parenting, then be sure to check out Christian Resources for Families below. You'll discover a variety of resources to help you make informed decisions about parenting and your child's spiritual development.
*Please note, the link below will open a new tab, and directly download the PDF of Christian Resources to your downloads*
Meet our Children's Ministry Director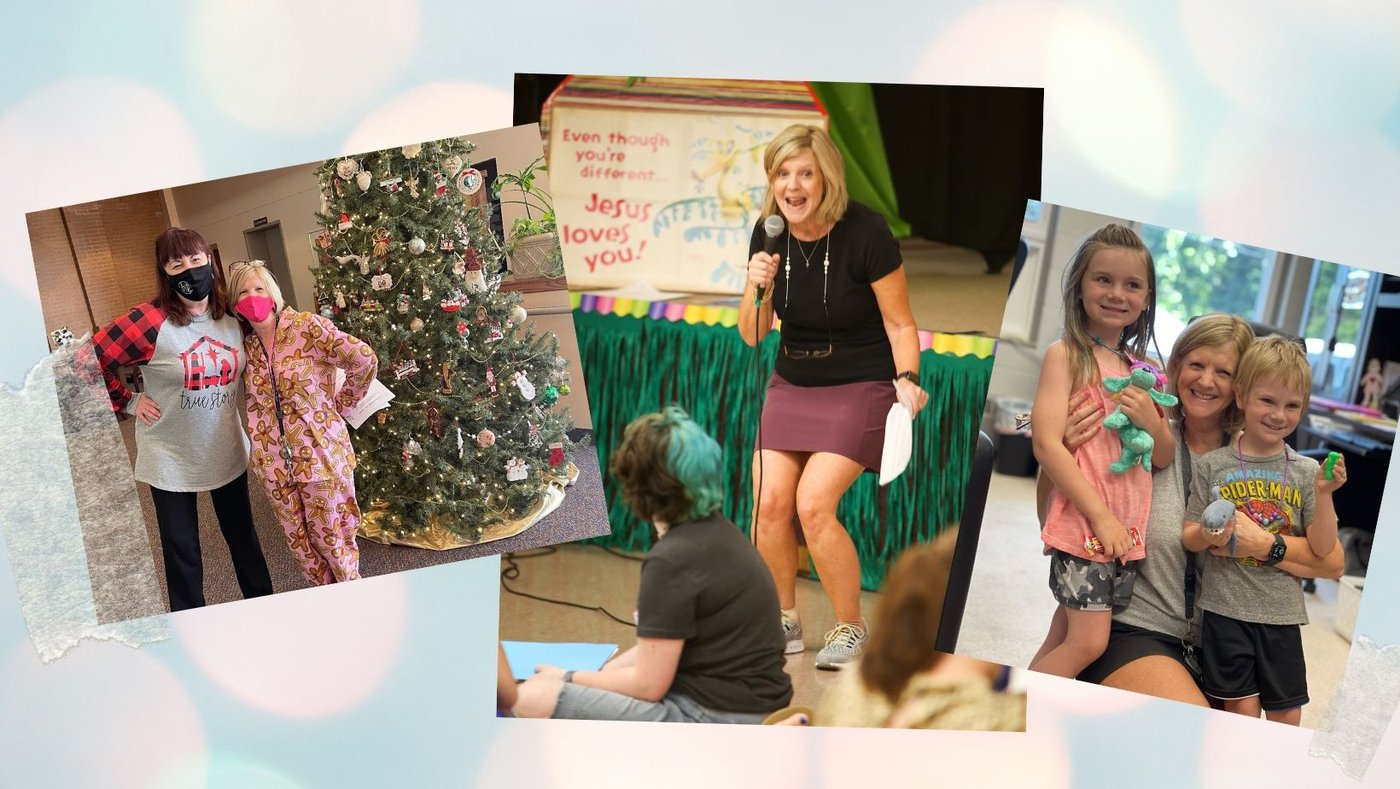 LISA ADAMS
Director of Children's and Family Ministries
Lisa was born and raised in Livonia and grew up attending St. Paul's Presbyterian Church. She enjoys many happy memories of her years growing up at
St. Paul's. It was here where she discovered her love for teaching and children.
At St. Paul's, Lisa taught children of various ages for over 10 years.
Lisa attended The University of Michigan-Dearborn where she earned her undergraduate degree in Elementary Education with a specialized degree in early childhood education. In addition, she earned a graduate degree from Marygrove College focusing on teaching, curriculum and assessment. Over the years, Lisa has taught children in various grades as well as directing an early childhood center. Prior to her position at Rosedale Gardens, Lisa was employed by Schoolcraft College. During her time at Schoolcraft College, she taught kindergarten, preschool as well as mentoring student teachers. Lisa was also an adjunct faculty member at the college teaching various education courses.
Lisa and her husband Mark are parents of two children, Justin and Jamie, in-laws to Colleen and Scott, and grandparents to Ella. Lisa feels extremely blessed that God has led her to this ministry at RGPC.
Got questions?
If you have further questions concerning our RGPC Kids experience or visiting Rosedale Gardens with children, simply click the button below and get in touch with Lisa!