Help Maui, HI
Fisher House Michigan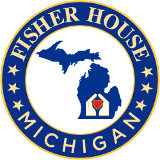 Our Mission
Fisher House Michigan is a not-for-profit organization formed to improve the quality of life of our military members, retirees, Veterans, and their families and caregivers.
The Organization supports the construction and operations of comfort homes built near VA Medical Centers in Michigan, called "Zachary and Elizabeth M. Fisher Houses." The Organization works to inform the Veteran community, their families, and the general public about Fisher Houses, and provides necessary support to Fisher House operations as needed. Fisher House Michigan presently supports operations at the Fisher House at VAAAHS in Ann Arbor, and is raising capital and program funds for the future house at the John D. Dingell VA Medical Center in Detroit.
What is a Fisher House?
Fisher House Foundation builds comfort homes where military & veterans families can stay free of charge, while a loved one is in the hospital.
92 of these homes are located at military and VA medical centers around the world, the newest of which is the VA Ann Arbor Fisher House which opened in the spring of 2020. Supporting the national Fisher House Foundation and the Department of Veterans Affairs, Fisher House Michigan (FHM) aims to change that. Eighteen months after a Fisher House was approved for the VA Ann Arbor Healthcare System, a second house for Michigan was approved for the Detroit VAMC.
In order to support both the Ann Arbor and Detroit Houses, FHM has set a strategic goal of raising $20,000,000 to pay for total construction costs and also support the Fisher House Manager, who will be assigned by the VA to each facility, with amenities for the Veterans' families.
Fisher Houses are first-class facilities, beautifully designed and well built. Our military heroes deserve nothing less. Fisher Houses are not financed by the VA but rather by private citizens and corporate donors, who want to give back for the safety, security, freedom and comfort our military provides.
FHM is largely a volunteer organization, with a tiny professional staff. The careful stewardship of each donor dollar has won FHM a Platinum Rating for transparency from Guide Star Charity Rating System. With an annual Veterans story-telling event that draws thousands, and with special fund-raising events all year like the Memorial Day Match in the spring and the Patriots Pledge in the fall, FHM is winning over the hearts and minds of a grateful nation that recognizes the exceptional sacrifice our Active Military and Veterans have made.
It all started because of one man…
ZACHARY FISHER
Builder, Philanthropist, Patriot
Founder, Fisher House Program
September 26, 1910 -- June 4, 1999
Zachary Fisher was a prominent figure in the New York real estate community and a major philanthropic benefactor for the men and women in the United States Armed Forces, as well as numerous other not-for-profit organizations.
A native of Brooklyn, New York, Mr. Fisher began working in construction at the age of 16. Shortly thereafter, he and his brothers, Martin and Larry, joined forces to form Fisher Brothers, which has grown into one of the real estate industry's premier residential and commercial developers, owning more than five million square feet of office space.
From the earliest days of his construction career, Mr. Fisher was a strong supporter of the U.S. Armed Forces. Prevented from active service in World War II due to a leg injury, Mr. Fisher drew on his building skills to assist the U.S. Coastal Service in the construction of coastal fortifications. His patronage of the Armed Forces became an ongoing concern from that time, evolving to occupy increasing amounts of his energies.
In the 1970s, while remaining active in Fisher Brothers, Mr. Fisher's commitment to both the Armed Forces and other philanthropic causes intensified still further through his leadership role in a number of major projects, including the Intrepid Museum Foundation and the Zachary and Elizabeth M. Fisher Armed Services Foundation.
In 1990, Mr. and Mrs. Fisher began the Fisher House program, dedicating more than $20 million to the construction of comfort homes for families of hospitalized military personnel. With the establishment of Fisher Houses throughout the United States and in Landstuhl, Germany, the program has provided thousands of lodging days, saving families millions of dollars each year, a service invaluable to these Armed Forces families.
In 1998, Mr. Fisher received the Presidential Medal of Freedom from President Bill Clinton in honor of his wide-ranging contributions on behalf of the young men and women in the US Armed Forces. He also received the Horatio Alger Award, the Volunteer Action Award, the Presidential Citizens Medal, the Senior Civilian Award from the Chairman of the Joint Chiefs of Staff and the Secretary of Defense, as well as the top awards a civilian can receive from each branch of the military.
Separately, Presidents Gerald Ford, Jimmy Carter, Ronald Reagan, George Bush and Bill Clinton, as well as Margaret Thatcher and the late Yitzak Rabin, recognized Mr. Fisher for his support of charitable organizations throughout the United States. In December, 1999, President Clinton signed Public Law 106-161 conferring upon Zachary Fisher the status of an honorary veteran in the U.S. Armed Forces. He was recommended for this honor prior to his death on June 4, 1999.
Three words, etched in the marble of Zachary Fisher's tomb, speak to his legacy:
Builder…Philanthropist…Patriot
https://www.fisherhouse.org/about/our-history/
Contact Them Today - Steven Rose - Outreach Assistant
Steven Rose
Outreach Assistant
Steven@fisherhousemichigan.org
313.483.6543
Fisher House Michigan
M-F, 9am-5pm
Phone: 313-483-6543
E-mail: info@fisherhousemichigan.org
Fisher House Michigan
PO Box 130466
Ann Arbor, MI 48113
To reach the VA Ann Arbor Fisher House Staff:
VA Ann Arbor Fisher House
2215 Fuller Court (FISHER - Bldg 36)
Ann Arbor, MI 48105
Staff Email:VHAANNFisherHouse@va.gov
Staff phone: 734-845-3000
LIVONIA GOODFELLOWS
The Livonia Goodfellows is a group comprised of all volunteers working on one very large task... to ensure there is "No Child Without A Christmas in Livonia"...an equal opportunity organization that affords the fairy tale enchantment of Christmas to all children in our community.
Livonia Goodfellows, Inc.
P.O. Box 51982 Livonia, MI 48151 http://www.livoniagoodfellows.org/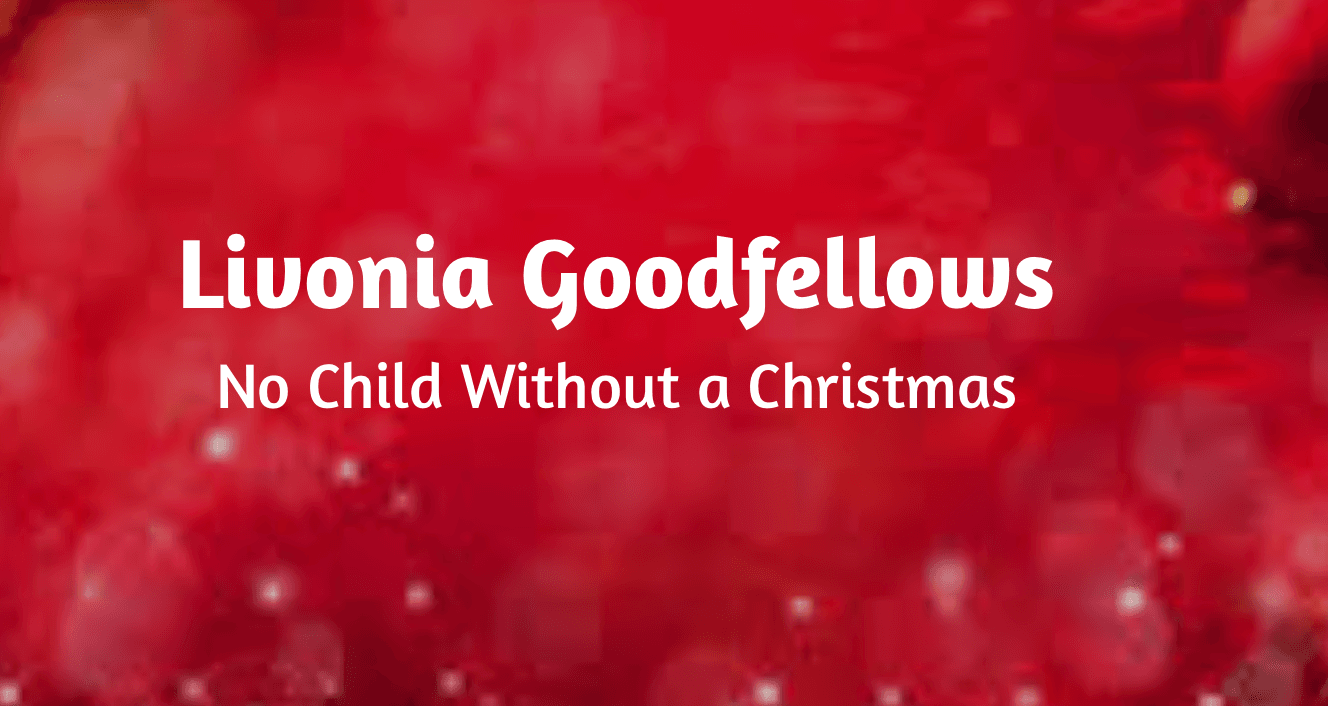 TRINITY HEALTH/ST. MARY'S
At Trinity Health Livonia Hospital, a special group of people personifies generosity and unselfishness. They freely give of their time, talents, and resources to help Trinity Health Livonia Hospital carry out its mission of service to the community. These dedicated individuals are the Volunteers of Trinity Health Livonia Hospital.
Trinity Health Livonia Hospital
Volunteer Services Department 36475 Five Mile Rd., Livonia 48154
S https://www.trinityhealthmichigan.org/foundation-and-giving/volunteer/livonia/
JONATHAN & DAWN CLARK HEALING & HEALTH CENTER
The vision and mission of the JDC is to offer a place in the heart of the Brightmoor community for residents to find spiritual, physical and emotional healing. After Jonathan's passing, Dawn is continuing to pursue this mission in order to bring these much needed services to the Brightmoor neighborhood and beyond.