The Worship and Music Committee organizes many different aspects of the worship service including: Lay-readers, Acolytes, Communion servers, ushers, and Easter and Christmas flowers. The committee along with the House Committee decorates the sanctuary for Christmas and recruits congregation members to participate in the annual "Hanging of the Greens" service. The wonderful people who serve as office secretary on Sunday morning are also arranged by this committee.

Sandy continues to be amazed and grateful for the opportunity to learn and share wonderful music with her church family. In 1980, due to a bout with severe tendonitis, she had to put aside piano for several years and eventually found the organ.
During five years of private lessons with 3 wonderful organists/teachers, all U-M graduates in organ performance, Sandy made her way from the piano bench to the organ bench. Without that unexpected shift from her first love to her next love, she would never have been prepared or qualified to serve as organist with this congregation. Sandy says that at Rosedale, she has grown as a person and as a musician, introduced her oldest grandchildren to a community of faith, developed precious friendships, continues to work with incredible and dedicated staff, and met her husband, John.
She enjoys walking with friends, swimming, various forms of needlework, live theatre, her five grandchildren and one great grand, cooking with her husband, preparing dinner for friends or introducing them to the ever-burgeoning Detroit restaurant scene, and collecting pottery.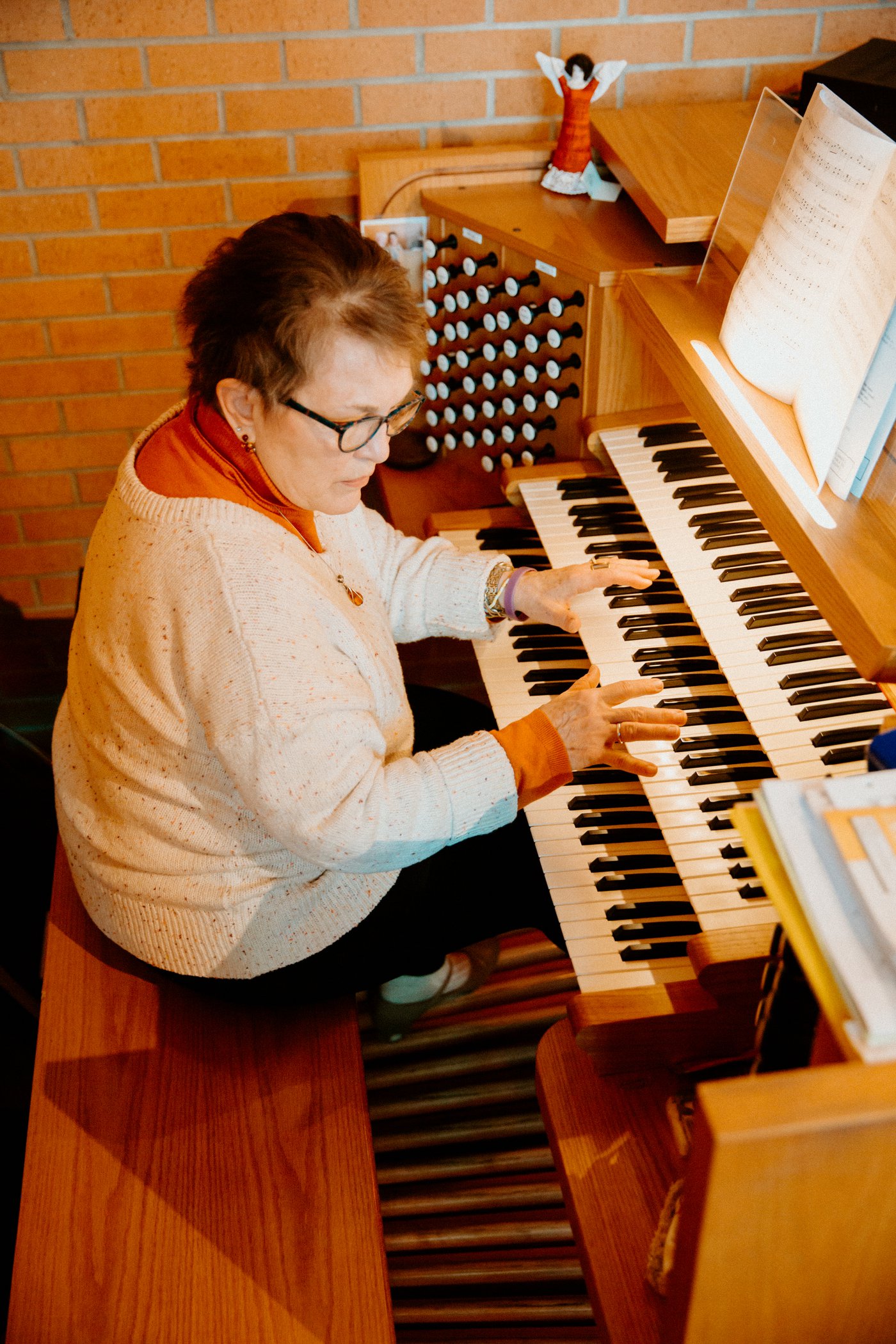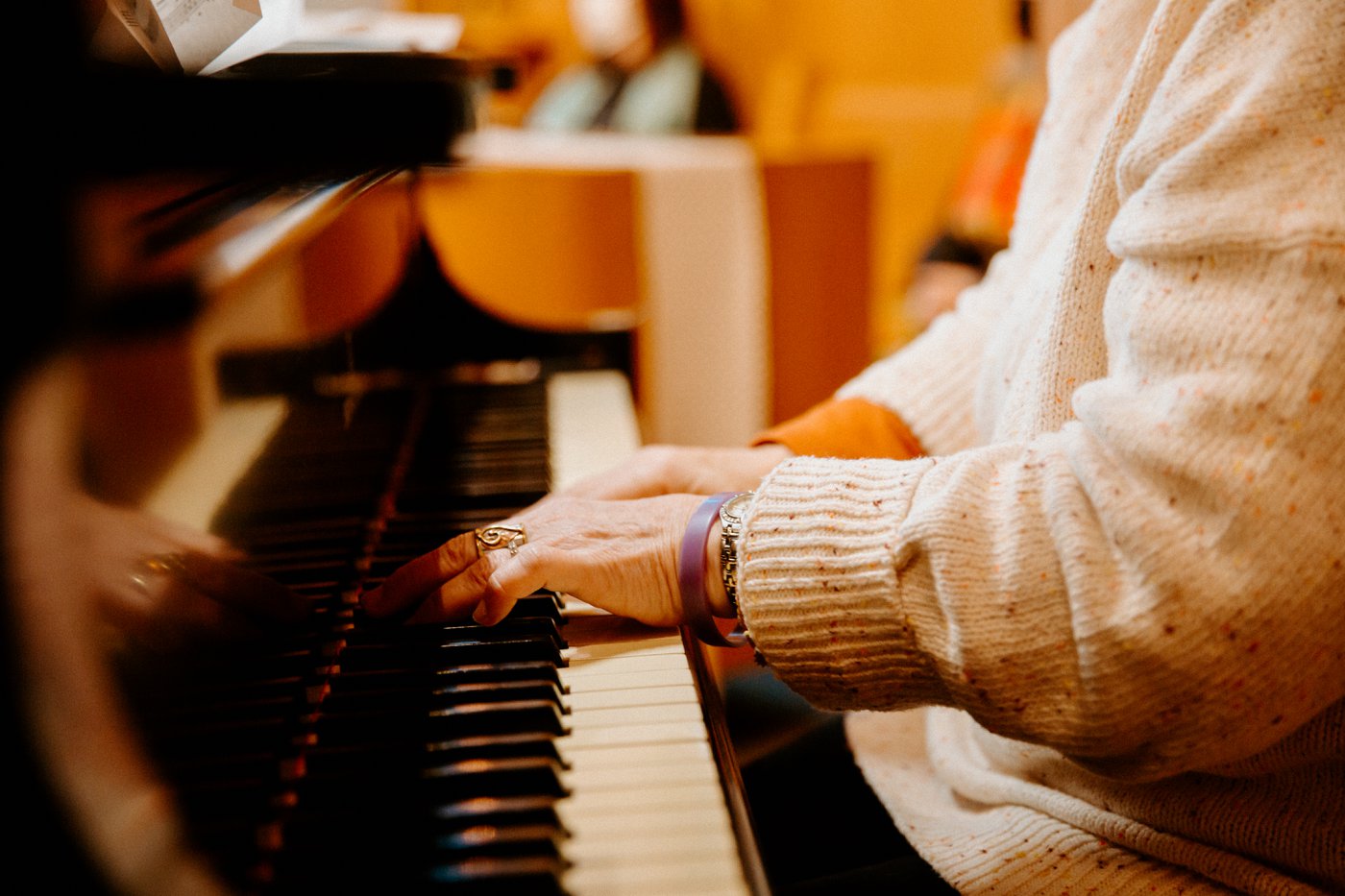 Choir & Bells
RGPC found Sandy in 1997 when the director of Rosedale's annual winter Broadway musical hired her to play for the production, Kiss Me Kate. Later that year Rosedale hired her as their organist and accompanist for the Chancel Choir.
If you love to sing or want to love singing, if being part of a smaller group calls to you, Chancel Choir could be a great fit. Sandy cherishes the choir members and appreciates their teachability, commitment to each other and to ministering through song.
For those who already read music and are looking for a different level of involvement than Chancel Choir, adult handbells is led by two very competent energetic musicians. In Fall 2021 a hand chime group was created for adults who wanted to learn to read music.
Sandy finds joy in creating and coordinating opportunities for singers and instrumentalists to partner in ministry through music.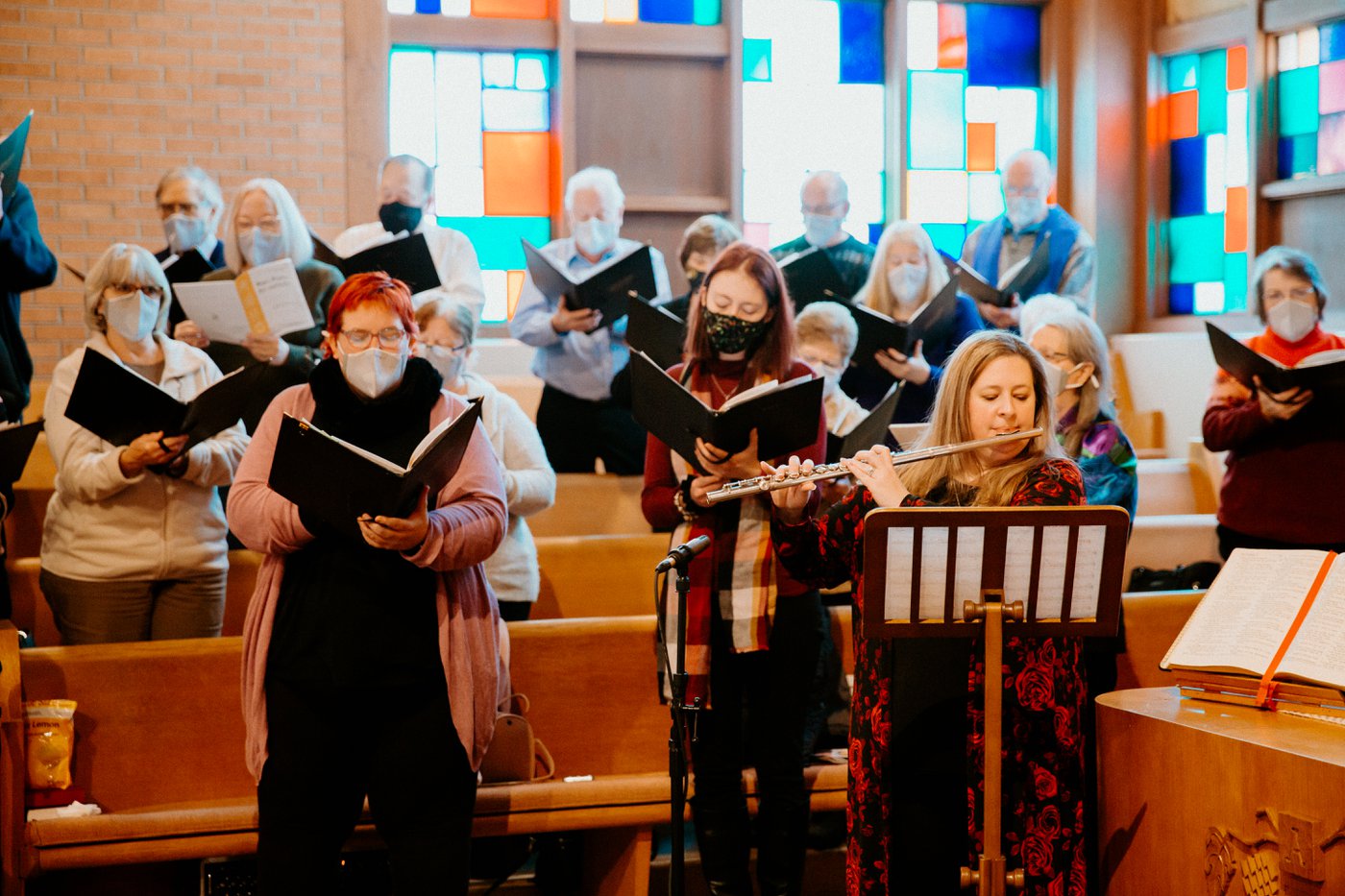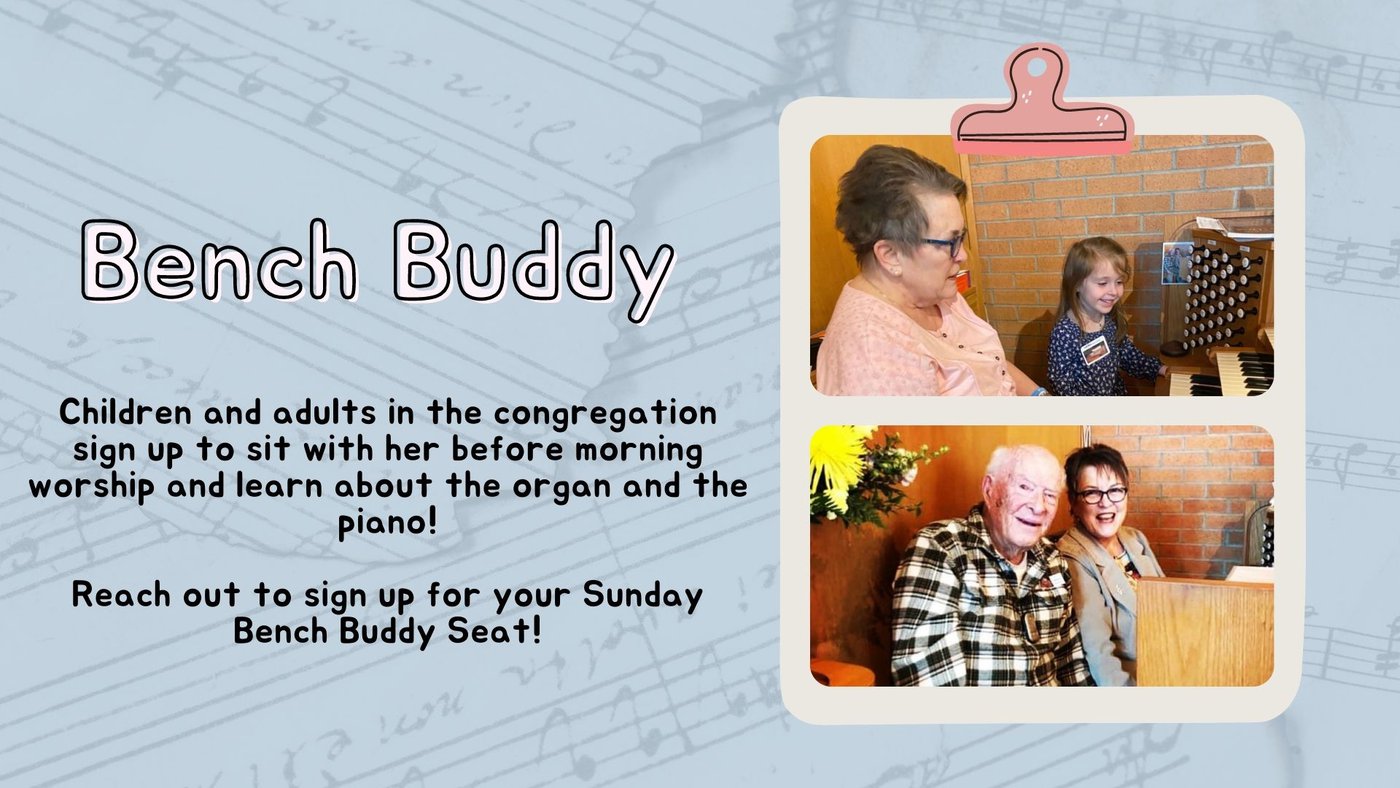 Sandy finds joy in creating and coordinating opportunities for singers and instrumentalists to partner in ministry through music. Her Bench Buddy program is a blast. Children and adults in the congregation sign up to sit with her before morning worship and learn about the organ and the piano. The Buddy remains with her through the first part of the service. She loves sharing her passion. It only takes a spark to get a fire going! To sign up to be a Bench Buddy, please email her at sandramain21@gmail.com