Meet Our Worship Team

Rev. Kellie Ann Whitlock
Pastor, Rosedale Gardens Presbyterian Church
Pastor Kellie Ann Whitlock was born in Milwaukee, Wisconsin but grew up on the island of Oahu, Hawaii. She completed her undergraduate work in Social Work at the University of Wisconsin – Milwaukee and attended McCormick Theological Seminary in Chicago, Illinois to receive her Master's in Divinity. Upon ordination in 1992, Kellie was called to the Allen Park Presbyterian Church, in Allen Park, Michigan, where she served for nine years as Associate Minister. Kellie joined the staff at Rosedale Gardens Presbyterian Church (RPGC) in 2001, where she served in the position of Associate Pastor for 15 years until November 1, 2016, when she became the Pastor, Head of Staff. Kellie also graduated from Madonna University in 2004, earning a Master's Degree in Clinical Psychology, LLP.
Kellie has a passion and energy for the ministry that comes from a deep sense of call. "I have the blessing of spending my life loving and serving Jesus Christ and loving and serving others with the people here at RGPC." She looks forward to the next season in her ministry at RGPC, as together they continue to honor their 95-year history while moving into the future with excitement. Our identity, vision and purpose is being a "mission station congregation" in the neighborhood, city and community, exploring the many possibilities for mission, service and outreach.
For the last 9 years Kellie has discovered the humble privilege of serving those who serve in the military, first responders and their families community. This past January, Kellie joined the staff of the Livonia Police Department (LPD) as a chaplain.
Kellie lives in Livonia with her husband, Marc Whitlock. She has three children, Rachel (Rob), Matt, Macaylah and two grandchildren Katelynn and Wyatt.
kwhitlock@mi.rr.com

Kate joined the RGPC Youth Ministry Staff in 2013 after a decade of volunteer service at nearby St. Paul's Presbyterian Church – the congregation in which she was born and raised. Since 2003, she has worked as both a middle school and high school youth advisor where she was responsible for Sunday school and youth group activities, including planning and leading mission trips and retreats.
Kate has also led many Sunday school programs for all ages, planned and led Wednesday Evening fellowship programs, written VBS curriculum, and led Sunday worship as both liturgist and preacher. An ordained Elder and Deacon in the PC(USA), Kate has served under the title of Volunteer Staff at St. Paul's for 3 years, serving with the Faith Formation Committee as well as Technology Arts in designing screens for weekly worship.
A native of Farmington Hills, Kate attended Wittenberg University in Springfield, OH, where she earned her Bachelor's of Arts in English and eventually earned a Master's of Science in Sports Management at Georgia Southern University. After spending a few years as a college softball and basketball coach, Kate soon responded to the call into the seminary and graduated in 2014 with a Doctorate of Ministry Degree from Ecumenical Theological Seminary in Detroit where she currently serves as an adjunct faculty member in the doctoral program.
Kate completed her Commissioned Pastor certification through the Presbytery of Detroit and was commissioned in March 2018.
Sandy grew up in the Chicago area, is a graduate of Moody Bible Institute, and moved to Michigan in 1972. She has two children, 5 grandchildren and 1 great grandchild.
She started accompanying in junior high school. That skill continued to develop throughout high school and college. It became her niche.
A bout with severe tendonitis required her to put aside the piano. Needing an outlet for the music she tried organ. During five years of private lessons with Dr. Carole Halmekangas, Dr. Huw Lewis and Professor Martin Jean, Sandy found her second love. That unexpected shift prepared and qualified her to serve as organist with this congregation.
RGPC found Sandy in 1997 when the director of Rosedale's annual winter Broadway musical hired her to play for the production, Kiss Me Kate. Later that year Rosedale hired her as their organist and accompanist for the Chancel Choir.
If you love to sing or want to love singing, if being part of a smaller group calls to you, Chancel Choir could be a great fit. Sandy cherishes the choir members and appreciates their teachability, commitment to each other and to ministering through song.
For those who already read music and are looking for a different level of involvement than Chancel Choir, adult handbells is led by two very competent energetic musicians. In Fall 2021 a hand chime group was created for adults who wanted to learn to read music.
Sandy finds joy in creating and coordinating opportunities for singers and instrumentalists to partner in ministry through music. Her Bench Buddy program is a blast. Children and adults in the congregation sign up to sit with her before morning worship and learn about the organ and the piano. The Buddy remains with her through the first part of the service. She loves sharing her passion. It only takes a spark to get a fire going!
Now retired from two decades as an Executive Administrative Assistant in the auto industry, Sandy devotes herself to her favorite interests: family, music and people.

Born into the life of this church, Jason was highly involved in the Sunday school, music, and youth group programs. He began playing hand bells at the age of eight and has been playing in some capacity for the past three decades.
After high school graduation, he began teaching the middle school Sunday school class, directing the beginning chime choir, and advising the middle school youth group while he studied secondary education at Eastern Michigan University. Upon college graduation, Jason began working with the high school youth group as a sponsor and a co-leader and eventually served as the interim youth director.
As a member of the congregation, he has served this congregation as a youth and new member mentor, an elder, the co-chair for the Pastoral Nominating Committee (PNC), and in any way Pastor Kellie encourages.
Meet Our Program Staff

Lisa was born and raised in Livonia and grew up attending St. Paul's Presbyterian Church. She enjoys many happy memories of her years growing up at St. Paul's. It was here where she discovered her love for teaching and children. At St. Paul's, Lisa taught children of various ages for over 10 years.
Lisa attended The University of Michigan-Dearborn where she earned her undergraduate degree in Elementary Education with a specialized degree in early childhood education. In addition, she earned a graduate degree from Marygrove College focusing on teaching, curriculum and assessment. Over the years, Lisa has taught children in various grades as well as directing an early childhood center. Prior to her position at Rosedale Gardens, Lisa was employed by Schoolcraft College. During her time at Schoolcraft College, she taught kindergarten, preschool as well as mentoring student teachers. Lisa was also an adjunct faculty member at the college teaching various education courses.
Lisa and her husband Mark are parents of two children, Justin and Jamie, in-laws to Colleen and Scott, and grandparents to Ella. Lisa feels extremely blessed that God has led her to this ministry at RGPC.

Kim has been the Financial Secretary here at RGPC since 2001. With a BS from Central Michigan University, an MBA from Lawrence Technological University, and many years of public and corporate accounting work, she brings lots of accounting knowledge and experience to the job. She also works for Cole, Newton & Duran, a local CPA firm in Livonia.
She grew up in this church and loves being part of the RGPC staff team. Kim lives in Livonia with her two daughters and enjoys wine tasting, the beaches of Lake Michigan, bike riding, scrapbooking, and spending time with friends and family.

Gretchen has spent most of her life in Livonia, graduating from Franklin High School and then attending Wayne State University.
Gretchen was the bartender at Herc's Roast Beef & Spirits for 25 years and then went on to open her own business doing title research for the next seven years. After that, it was back to restaurants, however, in the meantime, she wrote a U.S. patent and a novel.
In 2007, Gretchen started attending RGPC regularly and has since participated as an usher, layreader, deacon and staff position of kitchen coordinator.
Addison Bell is a sophomore student at Livonia Stevenson High School. Addison is involved in various activities at Stevenson, including the Debate Team, Mock Trial Team, Public Speaking Club, Student Council, Model UN, ELVs and more. She also spends her time in theater within her school and community groups. She enjoys family vacations and attending theater/musical performances. Addison has volunteered for the past 4 years at Rosedale's vacation bible school program and regularly assists during summer theater camp programs for children. Addison is very excited to join Rosedale Gardens as a member of the nursery team and can't wait to meet all the little children.

Grace attends Franklin High School. She is involved in many groups and teams such as Girls Varsity Pom, Girls Varsity Bowling, Student Congress, and National Honor Society. Grace has a passion for working with children and is so happy to join Rosedale's nursery. Her favorite hobbies are camping, boating, and hanging out with friends and family. She has been a member at St. Michaels Church ever since she was born. Grace is very excited to join Rosedale and can't wait to meet all the little ones!

Susan joined the staff of Rosedale Gardens in February of 2022. Susan graduated from MSU with a BA in English Education and taught middle school and high school English and Social Studies for two years before getting married and moving to the Detroit metro area, after which she worked in engineering/executive support and Public Affairs positions at the Toyota Technical Center in Ann Arbor and Saline for 20 years. Susan then worked for 12 years at the First Presbyterian Church of Plymouth, where she was responsible for the coordination and tech for the Upper Room contemporary service, as well as managing the church's website and calendar.
Susan has been a member of PC(USA) for her entire life. She was a member for 25 years at the First Presbyterian Church of Plymouth, and is currently attending the First Presbyterian Church of Howell. Over the years, Susan has been involved in many aspects of church life, including serving as an Elder and participating in music ministry, ministry support, mission trips, and Christian education programs.
Susan lives in South Lyon with her husband Todd. They have two adult children, Breana, who lives at home while attending grad school at CMU, and Mathew, who lives in Wixom. Susan enjoys doing cross stitch, reading and all things Disney.

Tom became an RGPC Staff Member in January 2023 after retiring from a successful career in the beverage industry, including 38 years as a Service Technician for Coca-Cola.
Tom was born and raised in Livonia where he continues to reside with his wife of almost 40 years, Kathy. The couple enjoys spending time with their adult son Doug and his wife Lindsay and their dog Mallory. Tom is the youngest of three boys–and his Mom Sharlene lives nearby in Livonia.
Tom is an avid outdoorsman who can be found many mornings during Walleye season fishing in the Detroit River. He and Kathy also enjoy seeing the great outdoors by traveling in their RV throughout Michigan and the surrounding states. He also enjoys cooking all types of cuisines—and is a proud two-time winner of the Rosedale Chili Challenge.
Tom cites attending the 2015 RGPC Christmas Eve Children's Service as a significant event in his faith journey. Pastor Kellie began the service with two words that profoundly changed his life, "Welcome Home." By May 2016 he and Kathy became new members of Rosedale–and both began volunteering their time to the Church. Tom has served for over four years as a valuable member of the Church House Committee.
Tom considers RGPC his Christian faith home. And he feels it an honor and a privilege to be a RGPC Staff Member. He takes great pride in taking care of the building and the surroundings–and the results of his hard work will be obvious to members and visitors alike who come to worship at Rosedale.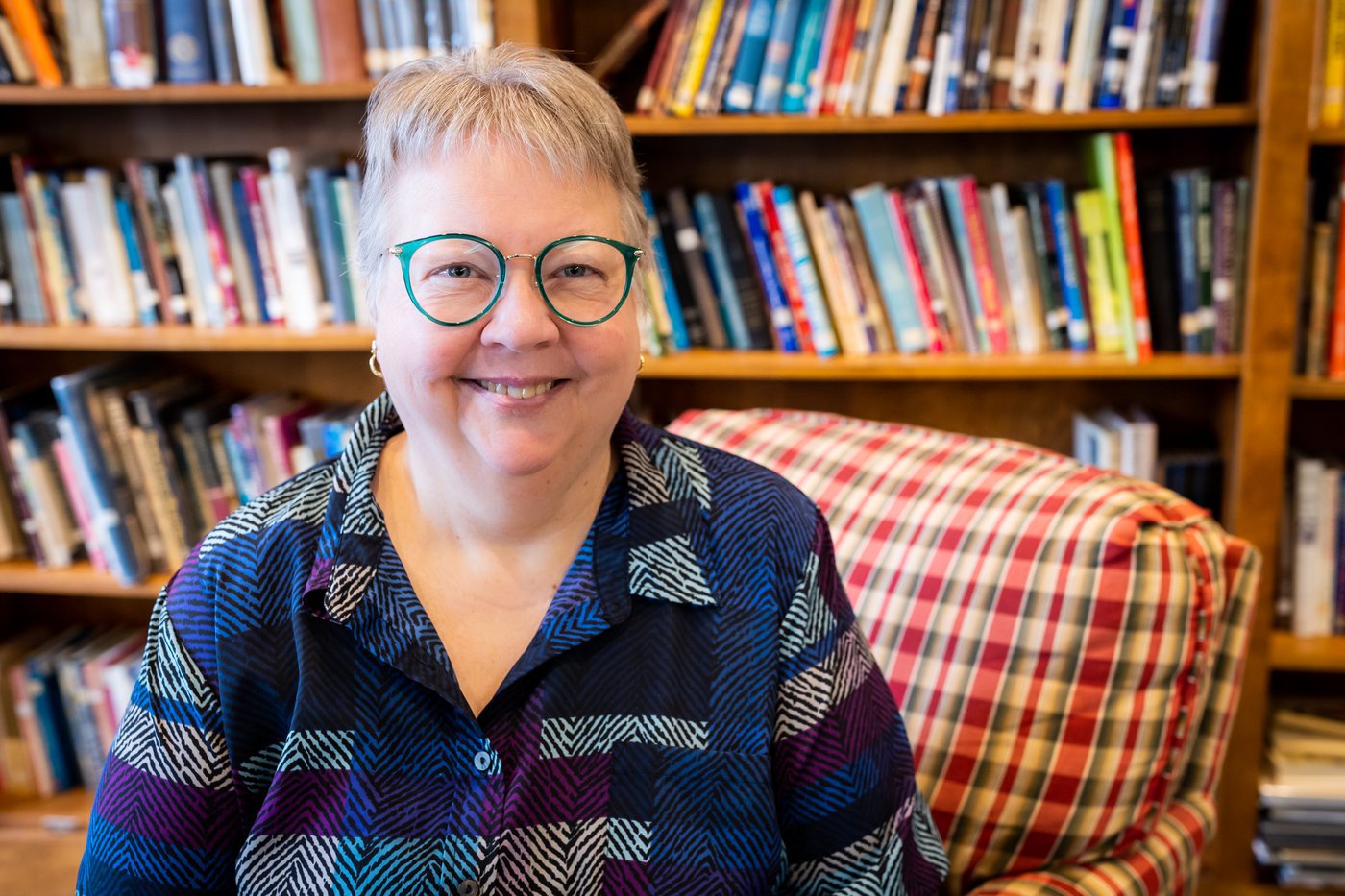 Pam Johnson Co-Director of Congregational Care
I am a Livonia resident and have been a member of the church for 26 years. I have served on numerous committees, including Deacons, and am currently a Stephen Minister.
Prior to staying home and raising my children, Nathaniel and Caitlin, I worked as a nurse. I then returned to school to obtain my Bachelor and Master's degrees in social work, retiring from the field after 24 years. I am happily married to Paul, and we enjoy spending time with our children and two grandchildren, as well as traveling as frequently as possible. I am excited and honored to take on this important role at RGPC. My church family has become an important part of my life.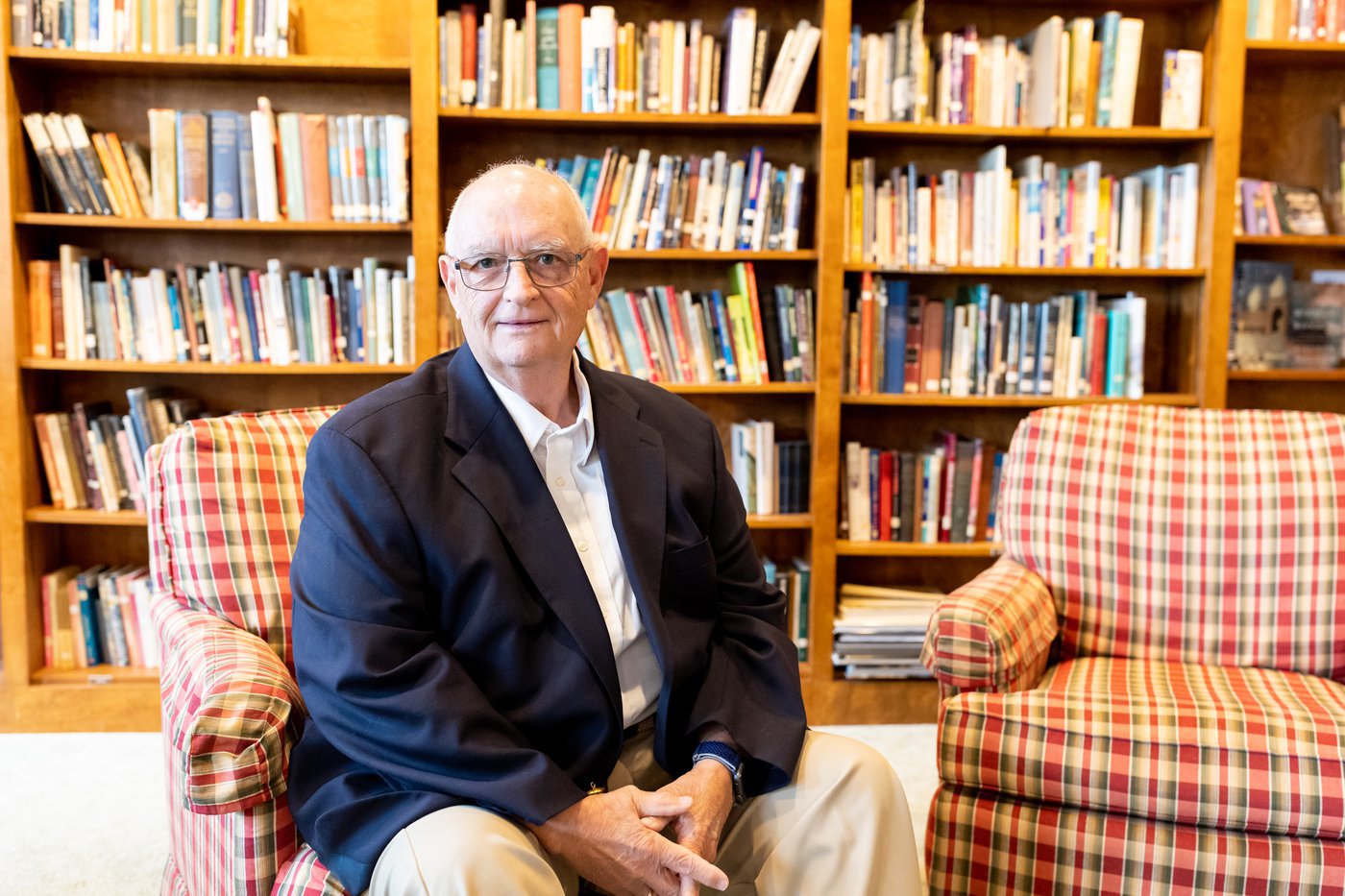 Doug Propst -Co-Director of Congregational Care
I am so humbled and excited about being a servant of God for the people of God of Rosedale Gardens Presbyterian Church. I have been a Stephen Minister for 25 years, an Elder and Deacon for over 50 years and a retired Certified Church Business Administrator. I retired from retail management and now I do the things that I never had time for before.
I have been married to my wonderful wife, Kay, for 58 years. We have a son, Brian, who lives in West Virginia, and a daughter you may know - Beth (married to Nick) Warrick, members of Rosedale. We have four grandchildren: Nicholas, who lives in West Virginia, and Drew, Peter and Ella, members of the Warrick family.