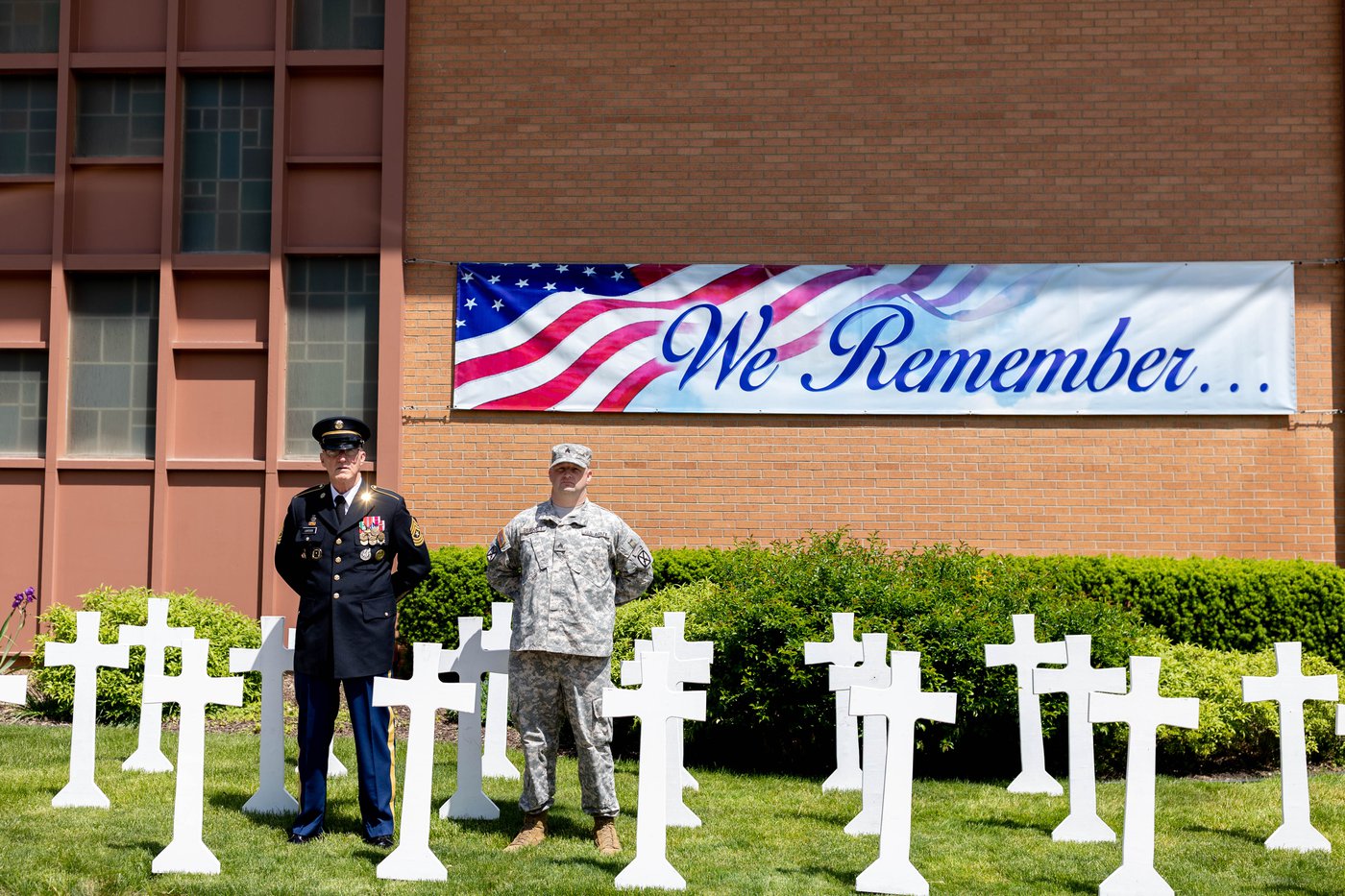 This group is dedicated to creating an online community for all active military, veterans, first responders and their families. group has a language and experience all of its own and we are dedicated to giving you a space and place in which to interact and engage with others who know that life.
We also seek to support the families of all those who have served, as well. We welcome you here to your very own community. Thank you Jesus for every soldier & first responder protecting & serving us through this night. Like warm covers in the cold, blanket them in your love & our prayers of gratitude.
Rosedale Gardens became a "Military Caring Congregation" through Military Caring Network, USA. As a congregation, we expanded our ministry of serving those who serve to include first responders and families of both military and first responders.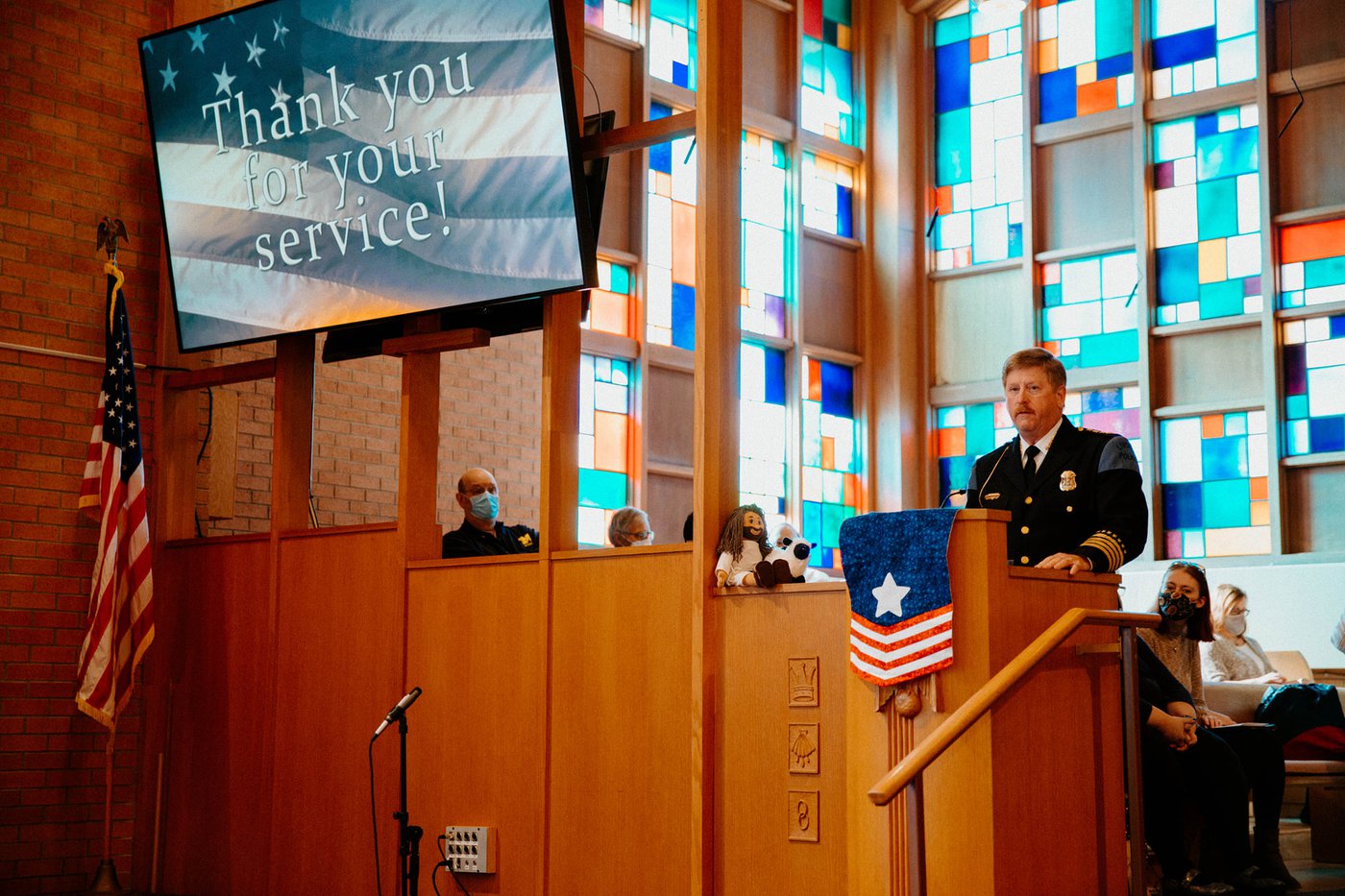 You can reach out to Dave via Email - dlaycock@rosedalegardens.org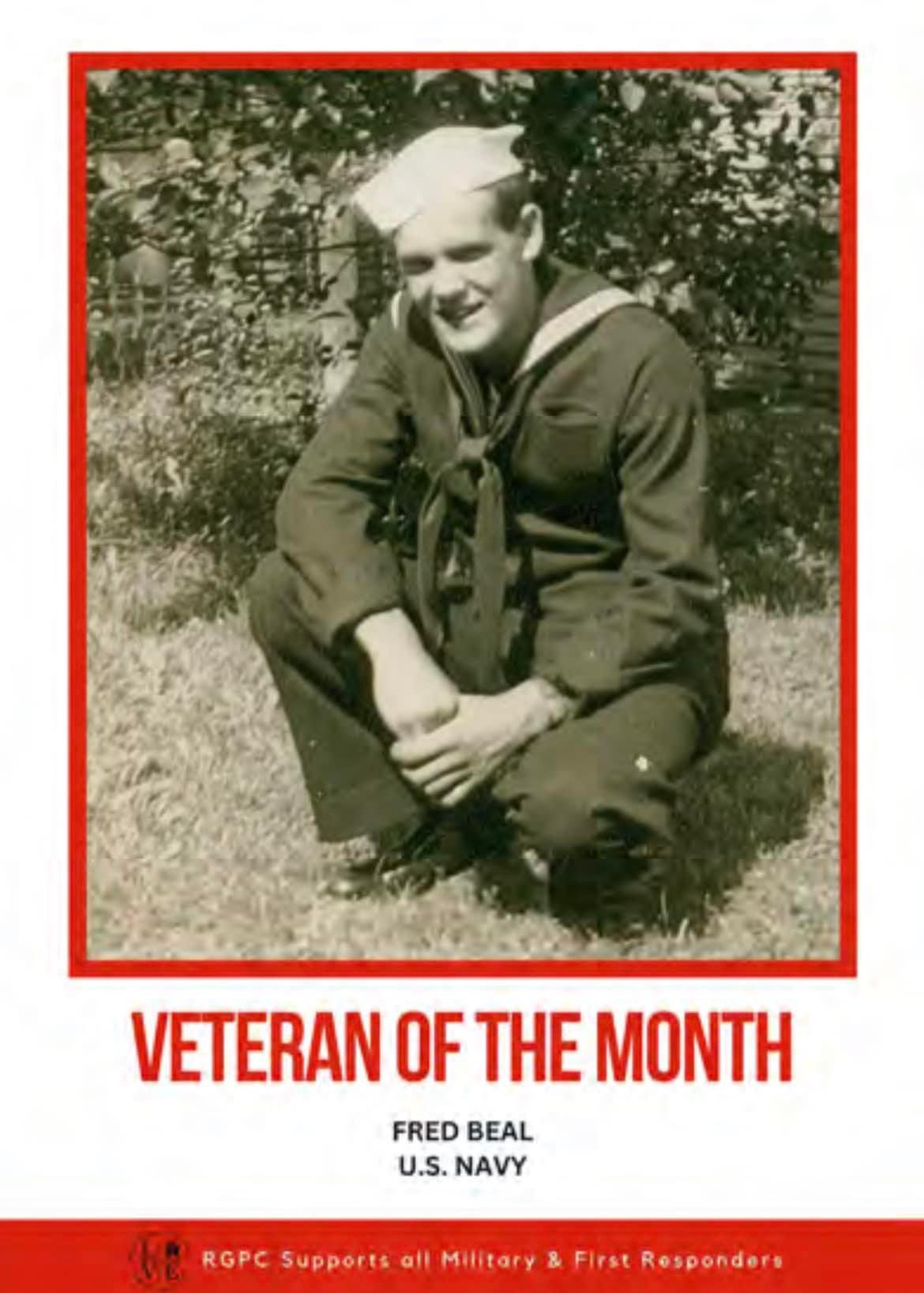 Join Us in Praying for
Veteran of the Month
Join Us in Honoring Our Veteran of the Month!
This month, we are recognizing Fredrick Beal, Sr., Petty Officer 3rd Class, U.S. Navy.
Fred was a World War II veteran. He joined the U.S. Navy as soon as he finished Cooley High School in 1944 at age 17. He didn't wait for the graduation exercises—they had to mail his diploma to him.
Fred attained the rank of Petty Officer, 3rd class and was discharged from the service in 1946. His best friend in the Navy was James Garner, the Hollywood actor.
Fred met the charming Mary Corpolongo, who was the secretary to the mayor of Dearborn. After a period of courtship, they were married on May 3rd, 1952. Fred and Mary have one son, Fred, Jr. and one daughter, Kathy (Marzolf), and two beautiful granddaughters, Nicole Wirgau and Shannon (soon to be Bardoni). Fred and Mary moved to Livonia in 1957. Fred enjoyed golf, and was an avid reader, preferring mystery novels.
Fred liked to tell the story that he was working in his yard one day when a young man came by and invited him to come to church at Rosedale. That young man was Rev. Art Beumler, Associate Pastor at Rosedale. Fred, who passed away in 2020, and Mary have been members of Rosedale for over 65 years.
He was a partner in a sales firm that sold industrial heating and air handling equipment until he retired in 1992. Fred kept his finger on the pulse of the boiler and heating system at Rosedale for many years, and was instrumental in the installation of our church's first air conditioning system. Fred was also the co-chair of the Renaissance Projects Committee that oversaw the structural changes for the expansion of the Narthex, including the installation of an elevator. Another important project he worked on was updating our chapel.
Fred was a loyal contributing member of RGPC, serving at least 3 terms on session, 2 terms on Deacons, a couple of terms on House Committee, and terms on the Nominat- ing Committee, Worship & Music Committee, and on the Pastor Nominating Committee (PNC) that elevated Reverend Kellie Whitlock from Associate Pastor to Senior Pastor. Fred regularly attended weekly Bible classes, and he was one of the founding officers of the Men's Club, serving as the Vice President for 20 years. His primary job was organizing the Men's Club annual "Y'All Come Dinner," and he did an outstanding job!
Fred truly embodied a life of service to God and country, and we thank God for him. We appreciate and give thanks for his loyal service, as well as for his contribution to Rosedale Gardens Presbyterian Church and the Presbytery of Detroit.