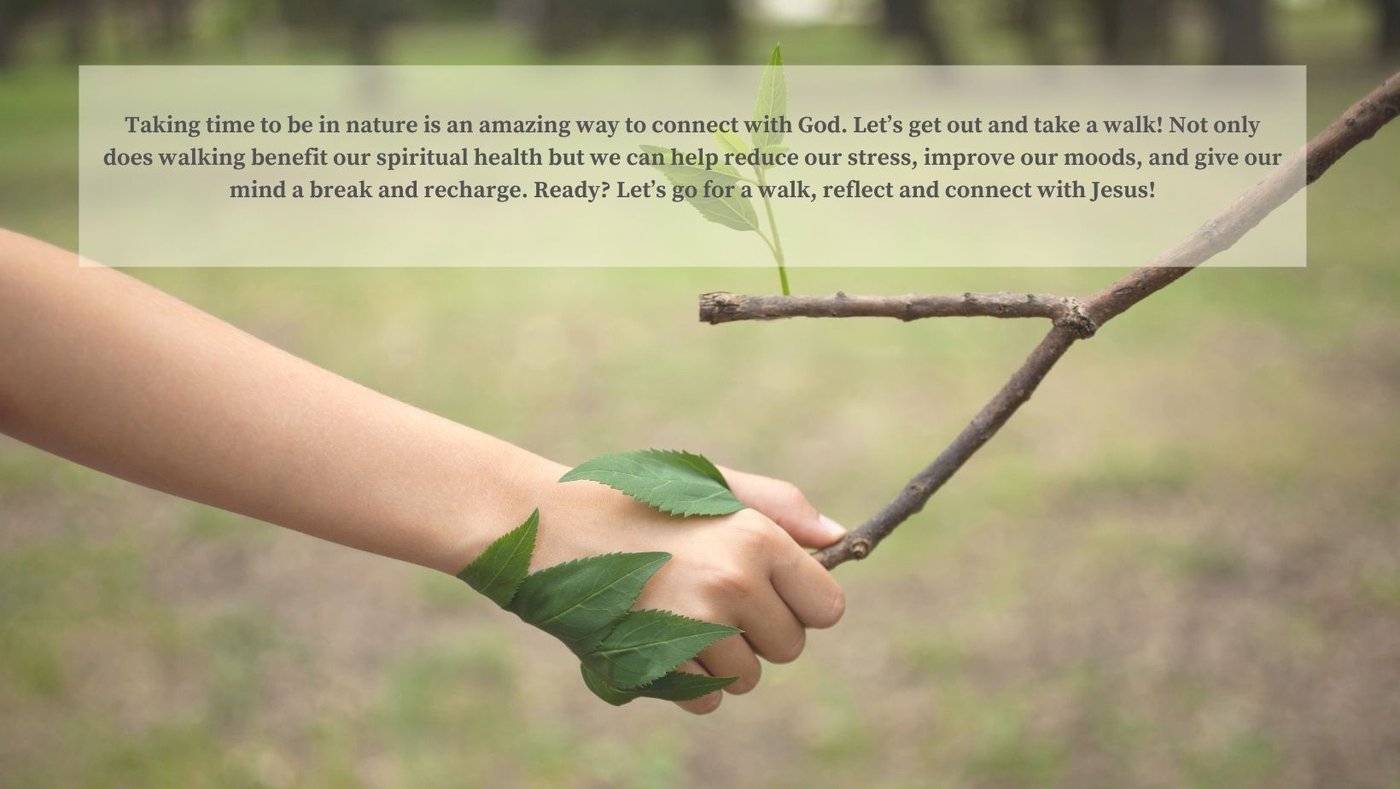 Lakeview Trail Prayer Walk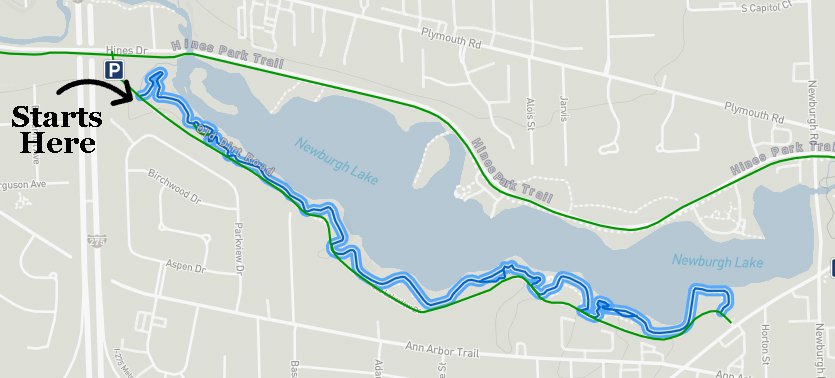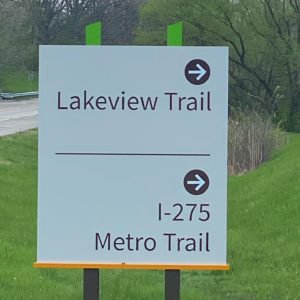 As we start our walk, let's ask God to join us and ask Him to use the sights and sounds to awaken our awareness and give us insight to what we are about to experience as we use this time to connect with Him.
As we enter the woods, look around at all the trees surrounding you. Notice how each one is unique? No two trees are alike, and either are we. God made us unique and different and we should never compare ourselves to one another.
The Bible says, "For you created my inmost being; You knit me together in my mother's womb. I praise you because I am fearfully and wonderfully made." Psalm 139:13-14
As you continue your walk, think of some of your unique qualities God has given you and thank Him!
Stop #1 Tangled Branches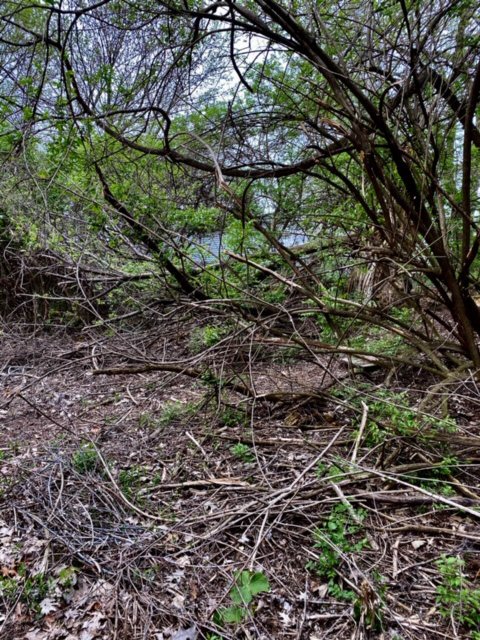 You ever feel like a tangled mess? Daily pressures and stresses from work, family and friends … just when we think wecleared up one mess, there are more to come, and our day feels more like a pressure cooker.
Life can quickly get twisted up and it can be downright discouraging.
When we feel like it would be easier to throw in the towel because of our tangled up messes, just think of it as God is shaping us! When you feel twisted and tangled, know God is busy clearing it away so you can attract more blessings in our life!
John 15:2 "He cuts off every branch in me that bears no fruit, while every branch that does bear fruit, he prunes so that it will be even more fruitful."
As you walk, can you think of branches that are "tangled" in your life? Areas that aren't bearing fruit any longer … Relationships, finances, job issues, buried resentments, unproductive habits or unhealthy addictions … Take some deep breaths and ask God to guide you so He can help you begin to clear these tangles one by one.
Know that with God all things are possible.
Isaiah 41:13 "For I am the LORD your God who takes hold of your right hand and says to you, do not fear; I will help you."
Stop #2 Pebbles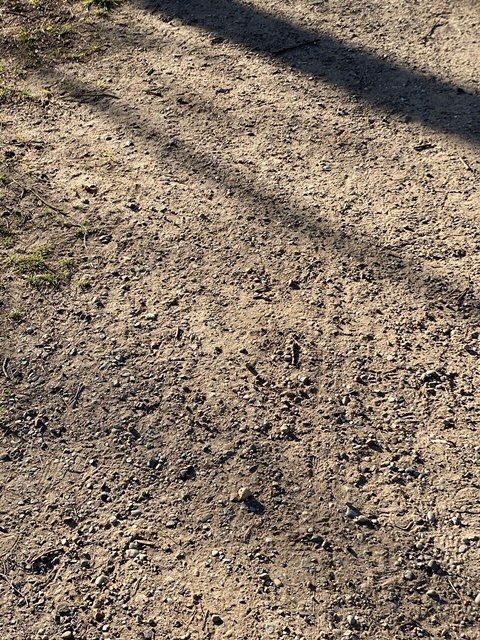 As you continue your walk, look down at the ground … you see all the pebbles and little rocks? God doesn't have to be only your God when big things weigh you down, how about the everyday little things that feel like the weight of the world by the end of the day! Did you oversleep, running late, traffic jams, forgot an appointment, overdue bills, cold coffee, no coffee … do you just have days or weeks where everything seems to go wrong? Don't let these little pebbles make you negative or upset.
Turn them over to Jesus!
1 Peter 5:7 tells us "Casting all your cares on Him because He cares for you",
I can guarantee you'll walk much lighter if God is the God of your everyday little pebbles, not just your big tangled messes!
As you continue walking down the trail reflect on all those little pebbles that bring cause worry and anxiety to your everyday and give your cares to God. When you see an office building, you've come to the end of the trail and it's time to turn around and begin our journey back.
Stop #3 Bridges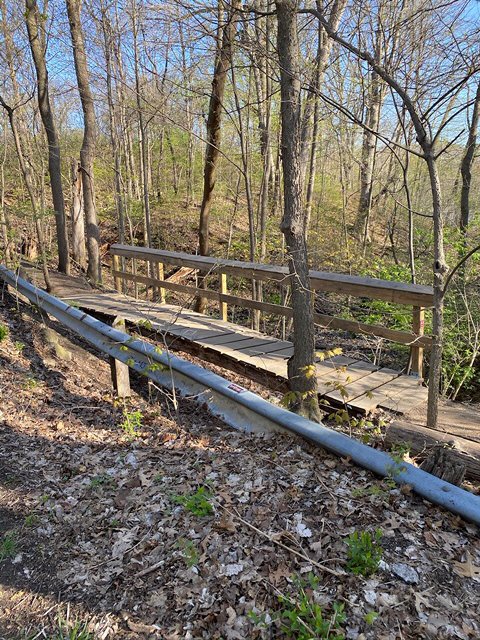 Bridges … they make the impossible possible and you can't get from here to there without them. Just as in life, trying to cross our gaps without Jesus makes you feel like an answer to your circumstance is unreachable. We need to stay connected to God; we need to keep our faith. Faith is the bridge between where you are and the place where God is taking you!
Always remember that we can do all things through Christ.
Think for a moment … what are some areas in your life you think are unreachable? Say a pray of guidance to Jesus as you continue your walk, have faith He will make the impossible possible. Never forget God has built the ultimate bridge for each of us through Jesus. It is constructed of faith, love and grace that can withstand all your obstacles and problems.
Isaiah 41:10 "So do not fear for I am with you; do not be dismayed, for I am your God, I will strengthen you and help you, I will uphold you with my righteous right hand."
Stop #4 Pathways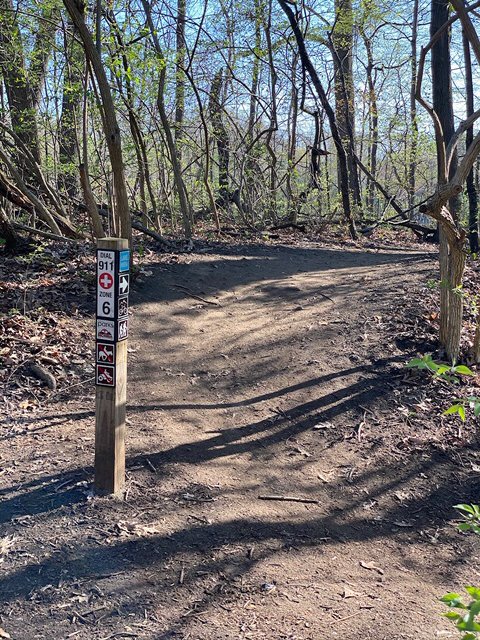 As you walk along the trail you will notice lots of small pathways that lead further into the woods and down to the water. Even though you may be hesitant to explore these paths, each of them is unique and beautiful and all lead back to the main trail. Sometimes when we get off the track, we find it hard to find our way back to our path.
Sometimes we ask others for help and advice, but we should really talk to God first.
Scripture tells us in Isaiah 30:15 "Your salvation requires you to turn back to me and stop your silly efforts to save ourselves. Your strength will come from settling down in complete dependence on me."
How do you make sure you are on the right path? Make sure the road you are on in life is the path of love …
Paul in Corinthians says "Lord help me to seek always to do the right thing, whatever the consequences may be. Help me always to act in love and out of concern for those to whom I am ministering. May I never seek my own personal gain. Rather, may my only motivation be love. Keep me, Lord, on your path."
Stop #5 Rocks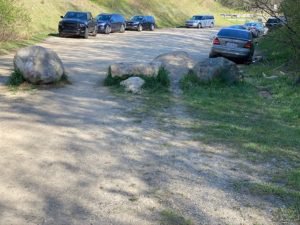 We have we come to the end of our walk and I cannot think of a better ending to our reflection than to see rocks! The Lord is our rock and our salvation! As you go about your day today, take with you this assurance …
God is your source of strength and He is your refuge and your peace. He is unchangeable and He will always care for you!
Psalm 18:2 "the LORD is my rock, my fortress and my deliverer; my God is my rock, in whom I take refuge, my shield and the horn of my salvation, my stronghold."