Want to be a member? Let's do this!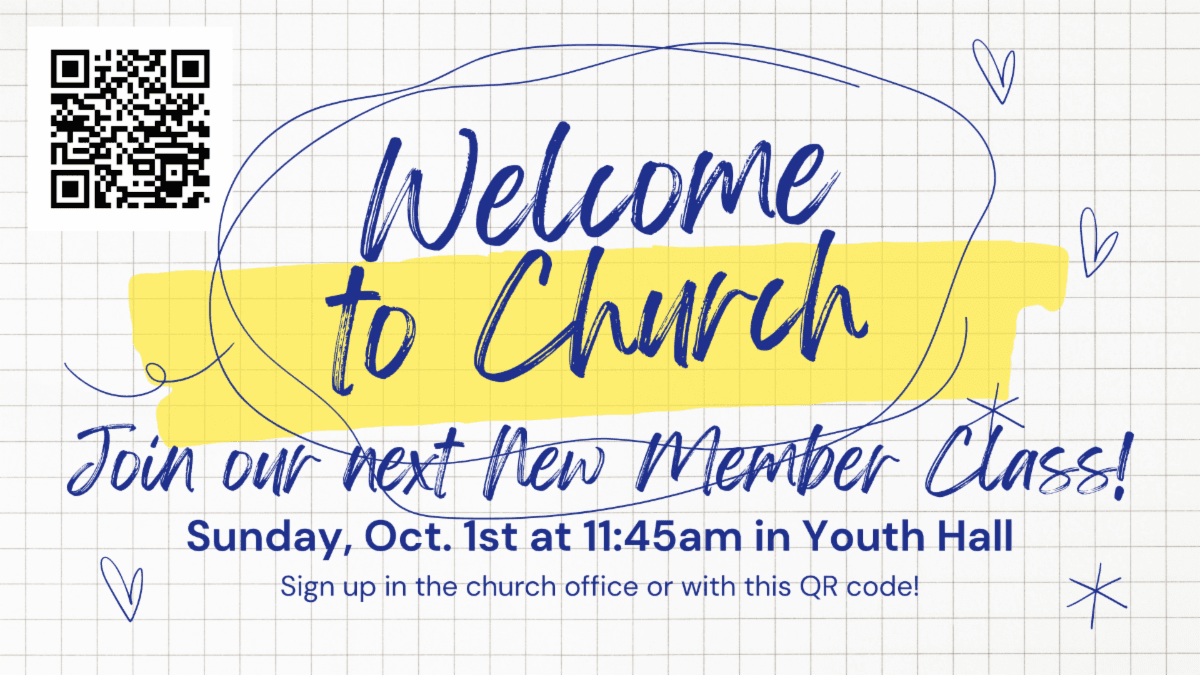 Membership Classes are offered 2-3 times a year. Call the office for the next class! We are often complimented on the breadth of knowledge that our membership class provides new and transferred members, so painlessly! Consider being a member of this fellowship of followers.
Some of our frequently asked questions are here, so you can learn a little bit more, before joining! Please remember, ALL are welcome!!
MAY I HAVE MY CHILD BAPTIZED AT YOUR CHURCH?
The sacrament of baptism is considered a blessing by God the Creator AND a commitment of your nuclear family and the church family of Rosedale Gardens Presbyterian Church. This commitment requires your family and the congregation to promise to nurture your child in the Christian faith. The commitment is taken seriously by the Pastors and congregation and should never be entered into lightly. One parent bringing their child for baptism must be a member of RGPC before baptism is considered. Baptisms are offered several times throughout the year and require consultation with the Pastors.
WE'RE PLANNING TO MARRY. MAY WE HAVE A WEDDING AT ROSEDALE GARDENS PRESBYTERIAN CHURCH?
Membership is required to be married at the church, but options may be discussed with the Pastors. Please call the Church Office at 734-422-0494
WHAT DO PRESBYTERIANS (USA) BELIEVE?
In a Nutshell, Presbyterians believe in a triune God; Creator, Son and Holy Spirit. We believe in the goodness of mankind and that the way to continue this goodness is to follow the path that Jesus Christ, our Savior, has demonstrated during his time on earth. We believe that Jesus Christ, God's son, was born, lived among us on earth, was crucified and rose again to provide eternal life for everyone. Through God's grace, not by good works, all who believe in Jesus Christ will live eternally with the Creator. Our hope is built on nothing less.
This website may help to answer some of your other questions: http://www.pcusa.org/today/believe/believe.htm
Here you will find an entire web page devoted to "What do Presbyterians (USA) Believe? Over 58% of PCUSA current members were not raised in the denomination, so your question is a great one!
IS YOUR BUILDING ADA ACCESSIBLE (HANDICAP-ACCESSIBLE)?
Yes! By entering the Hubbard entrance and using the elevator you will be able to access all levels. Wheel chair room is provided in 2 different pews in the sanctuary and in the back of the chapel. Our ushers will happily assist you.
WHAT IS THE WEATHER POLICY AT RGPC?
"When it is deemed necessary to cancel church events, or close the Church for any reason, it is the goal of the Church to make the decision as quickly as possible so that there is a minimum amount of confusion. For snow emergencies, we will attempt to make the decision no later than 6:00 a.m. In certain situations, it may be possible to make the decision to cancel evening events at the same time normal day operations are canceled. However, if it is necessary to cancel the evening activities at the Church on a separate basis, every effort will be made to announce the decision by 3:00 p.m.
In order to establish a notification process, we will take our lead from the Livonia Public Schools (LPS). If LPS cancels classes due to snow or ice emergencies, the Church will be closed for the day/evening, e.g., church meetings.
NOTE: The Church will be open if the LPS cancellation is due to cold weather. This policy only applies to snow and ice emergencies, and Sunday services will be held."
Approved by Session Action, 12/04/2015 as recommended by A&F on 12/01/2015
Our Address:
9601 Hubbard
Livonia, Michigan 48150
(West Chicago, East of Farmington, South of Plymouth Rd)